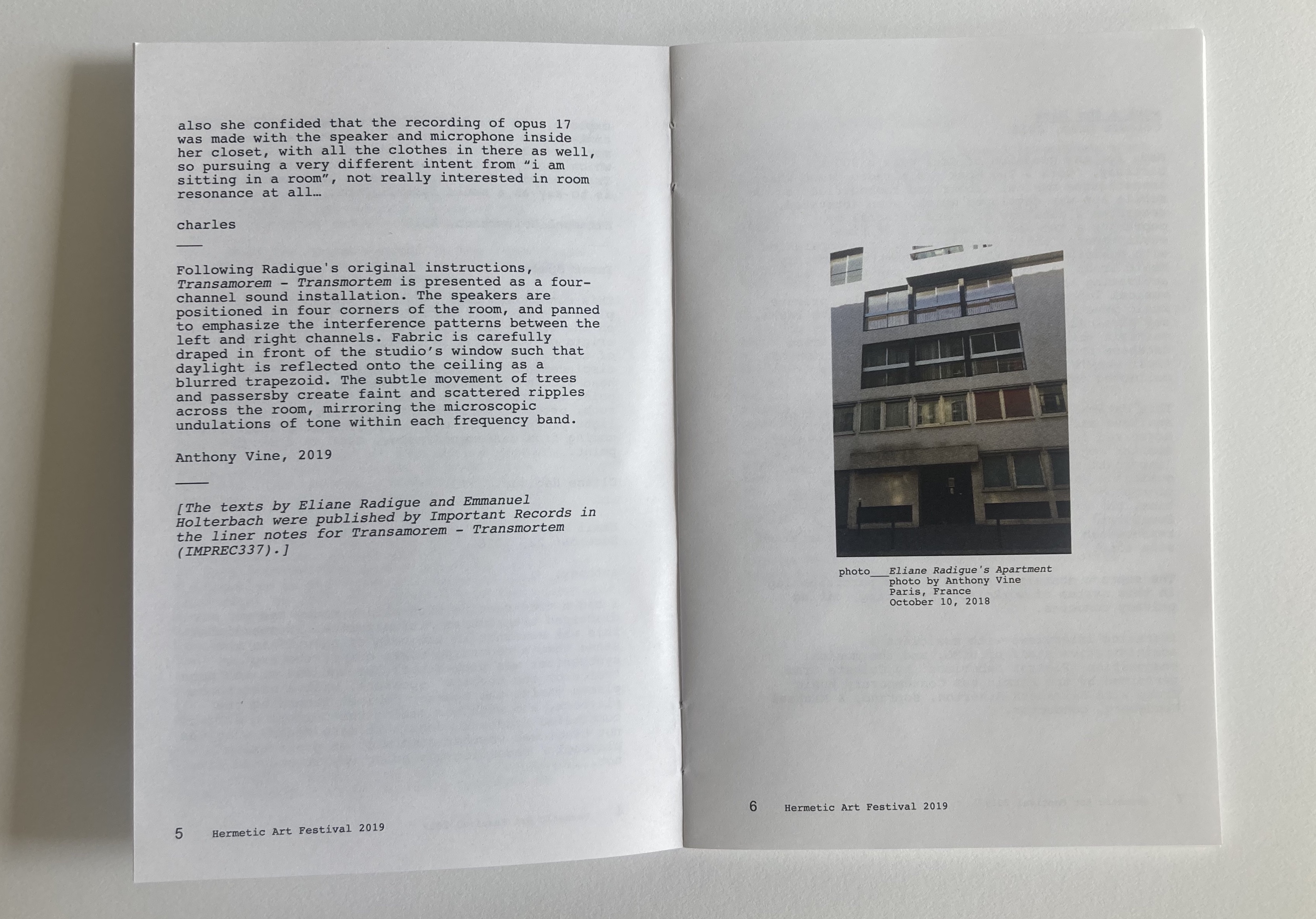 Hermetic Arts Journal / 2019
art book

A book of essays, poems, photos, and scores to accompany the 2019 Hermetic Art Festival in La Jolla, California. Contributors include Charles Curtis, Anthony Vine, Celeste Oram, Erik Carlson, John Dombroski, and Katy Gilmore.

Edition of 35.

Design and layout by Anthony Vine.